TXMAS, or the Texas Multiple Award Schedule, is a procurement vehicle offered by the State of Texas to simplify purchasing for state agencies, university systems, local governments, municipalities, school districts, and other public entities.
TXMAS contracts are based on existing commodity or service contracts, such as the GSA's Federal Supply Schedule, that have been awarded by the federal government.
TXMAS contracts offer the same "best value" pricing as the federal contracts, and TXMAS procurements do not require purchasing authority from the Texas Comptroller of Public Accounts for services under $100,000.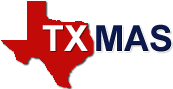 Nolans Office Products, Inc.
16120 College Oak, Suite 105
San Antonio, Texas 78249